A fun Interactive floor system promoting exercise and fitness with fun games and quizzes.
ISportsFloor is an innovative new development by Amazing Interactives ltd that converts a floor area up to 4m wide into a interactive play, sensory experience and teaching area. It currently has over 30 modules covering both educational and physical activities to suit age ranges 4 to 11. The innovative system allows large/small groups of pupils to interact with the modules using their feat to select and interact with the games and quizzes.
ISportsFloor includes a large range of physical games and modules covering fun games, sensory experiences and educational quizzes.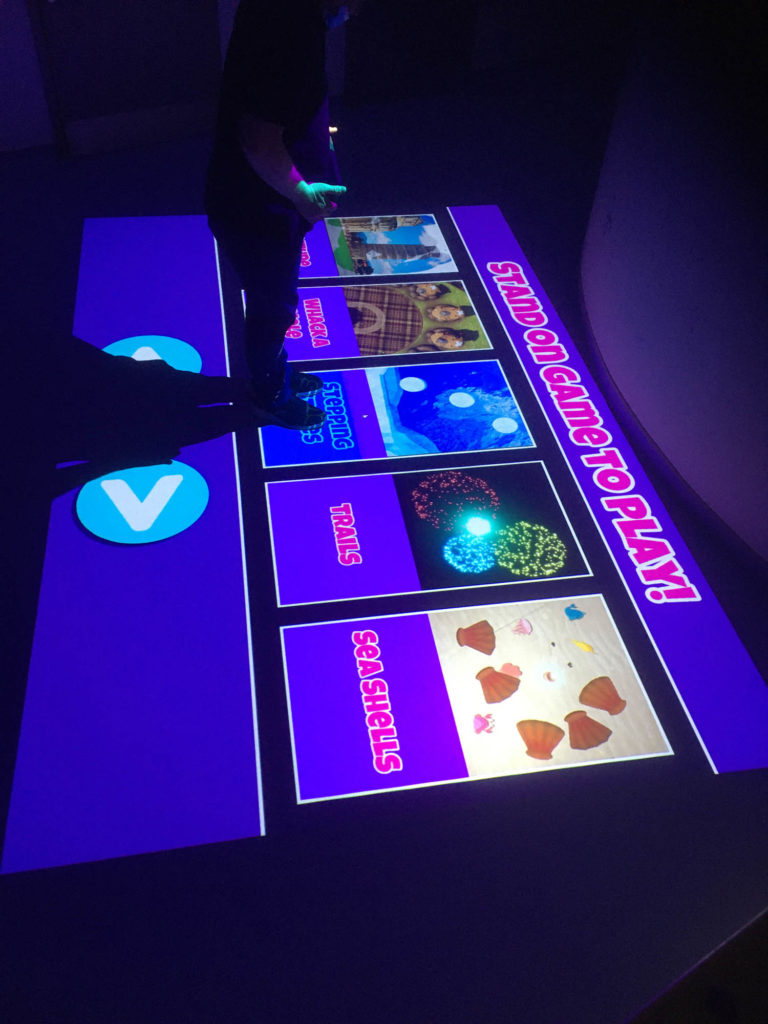 Advantages of using ISportsFloor
Helps with exercise, problem solving and sensory experience.
Stimulates pupils both physically and mentally.
Delivers sports funding objectives.
Makes learning exercise fun.
Stimulates physical effort through competitive fun based exercise.
Improves fundamental movement skills which helps reduce obesity in later life.
Can be used as a reward based activity for good behaviour.
Can support children with challenging behaviour by stimulating them to learn.
Can be used as a fun activity at break times or in after school clubs.
ISportsFloor Games List
Asteroids, Ice Hockey, Virus Splat, Butterfly Garden, Balloon Pop, Puzzle Wildlife, Proton Beam, Animal Herding, Pond Ripples, Clean the River, Hungry Snakes, Picture Wipe, Whack a Mole, Trails – Fireworks, Hearts, flowers, leaves, Sea Shells, Memory Game, Piano, Rainbow Swirl, Piano, Football, Who Wants to be a Billionaire, Quick Quiz – Science, Maths, History, Geography, Picture Puzzle – European, World, Wildlife, 3D Shapes game.
ISportsFloor is easy to use and has both automatic and manual setup. The whole system is operated from a small wireless rechargeable keyboard, which is used to select and configure the games, but the games can also be selected by using the foot interaction.
Whats Included in the System
5000/ 6000 ansi-lumen Laser WUXGA projector 1920×1200 – 20,000 hours on the laser.
Projection cage and ceiling mount.
1 MP time of flight depth and Infra red camera.
Camera cage and ceiling mount.
Mini Virtual Reality PC to drive the system with high end graphics.
Lockable wall cabinet to house equipment
Stereo Sound system.
Rechargeable wireless keyboard and mouse.
Projection wall controller to switch system on/off and switch inputs.
Full software suite with over 30 modules
2 day installation
If you haven't got a wall big enough or haven't got the budget for a large ISportsWall projection system then there is an option for ISportsWall Floor. This projects the same games/quizzes on the to floor within a classroom and the children then interact with the applications/quizzes by using their feet. This new innovative solution will be available in June 2021.
Contact us below for pricing and for more information on how ISportsFloor can be funded through the Sports Premium.